We are currently embarking on many exciting and challenging projects for our IFS customers across a wide range of industries, however, there is one particular customer with whom we are developing something truly revolutionary. We are delighted to be working with family-owned single malt whisky specialist Gordon & MacPhail to implement a new IFS business system as part of a significant investment in their future growth.
Founded in 1895, Elgin-based Gordon & MacPhail is renowned for its premium Scotch whiskies including some of the world's oldest and rarest. As well as owning Benromach Distillery, they work with Distilleries across Scotland, filling their own casks and maturing them to be bottled under their own ranges.
The company has recently marked a string of successes, including the celebration of the 20th anniversary of distilling at Benromach Distillery, the launch of Red Door Gin which is also crafted at Benromach Distillery, alongside significant growth in international sales. They are also building a second distillery and visitor centre, 'The Cairn' near Grantown-on-Spey, which is due to open in Spring 2022. This distillery is initially expected to produce 300,000 litres of alcohol per year, although it will be capable of producing 2 million litres of alcohol in the longer term. In order to support this growth, they needed to modernise their ERP solution.
Despite our previous experience of developing solutions for many manufacturing and FMCG companies to deliver business wide ERP systems, this project represents an exciting opportunity for both ourselves and IFS.
Together with IFS, we have developed and templated a bespoke solution, based on IFS Applications 10, which will bring significant benefits to companies that operate in the whisky industry, challenging the existing incumbent software solutions that currently exist within the market. For Gordon & MacPhail, the solution will provide them with full control over and real-time visibility into all areas of their operation, from new product development, through to production, quality control, traceability and delivery. It will enable better insight, easier reporting, streamlined processes and greater operational efficiency, ultimately saving time and money.
Increasing operational efficiency with a single unified platform

Up until now, Gordon & MacPhail, like many within their industry, had been running their business on various disparate systems which offer little to no integration.
Their system set up was similar to many distilleries across Scotland – siloed and crippled by poor visibility. In the case of Gordon & MacPhail specifically, Epicor Tropos and its specially designed modules were implemented in 2007 to manage distilling and bottling, alongside Cask Manager, Maginus for warehouse and distribution, Dream and Excel for Finance alongside a whole host of point solutions to cover operations including payroll, CRM, time and attendance. While effective individually, together they offered little to no integration, were heavily manual and relied on extensive customisation to allow them to work effectively.
For Gordon & MacPhail, the new IFS solution will eventually see this array of legacy systems replaced with IFS Applications 10 to provide a single, unified enterprise resource planning platform. With a scheduled handover and go-live date on track for the second half of this year, the implementation project will ensure a quick return on their investment – reducing costs, boosting efficiency and, ultimately, giving them the ability to better serve their customers' needs. By streamlining their processes linking sales demand to production, procurement and stock management processes, the system is projected to deliver significant savings across the entire business.
Until now, there has been no single solution that covers all of the operational requirements of whisky distillers and bottlers. There is a variety of solutions that perform aspects of the operation very well, however, to be effective and provide operational efficiency they require complex integration, are usually heavily reliant on and supported by Excel and require an incredible amount of manual support to be effective.
From our understanding of the current market, we see that the current incumbents are either not investing to move their solutions to modern technology platforms such as the cloud\SaaS, therefore customers still require costly investment in hardware and internal IT support.
This inevitably leads to system 'lock in' and any future upgrades are costly. What's more, many are not planning to extend their systems to be a single solution to cover all the business operations with a tightly integrated financial backbone.
Furthermore, very few of the incumbent solutions are actually based in Scotland and have no development or consulting teams on the ground locally, something which gives us an exciting opportunity given our geographical location!
Just like whisky distilling, it's all down to the preparation!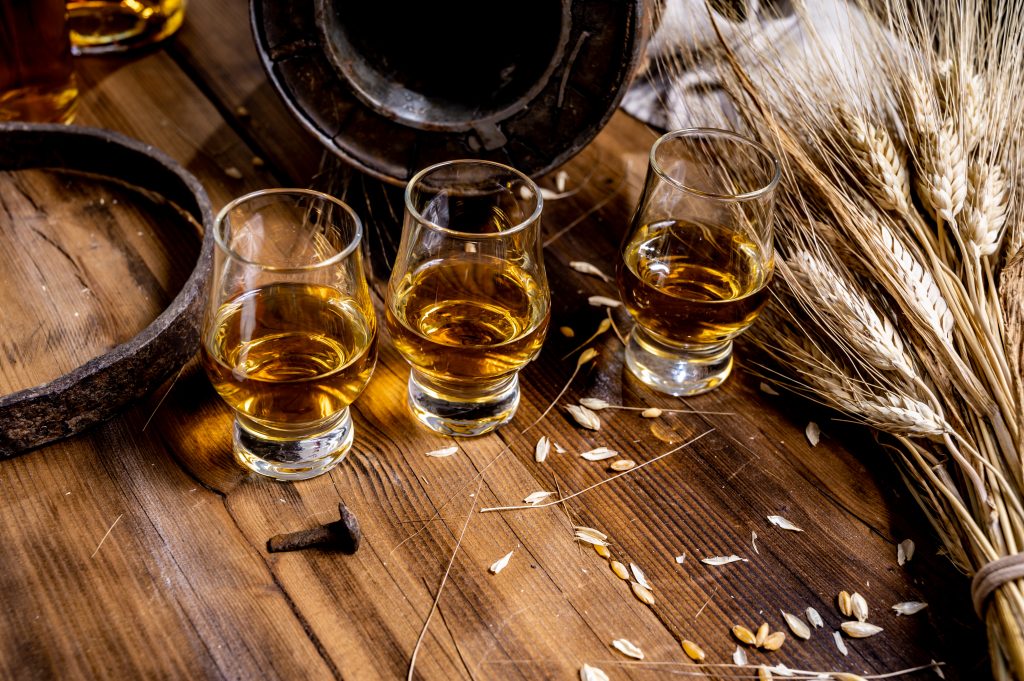 We have taken a novel collaborative approach to the project. Before we specified a single module or any aspect of the solution, we spent many months working alongside Gordon & MacPhail to truly understand their business on every level. We firstly conducted a thorough Business information Review which examined every aspect of their business in fine detail before using this information to create a high-level solution design. Taking the time to fully get to know their operation meant that we could identify exactly what was required and provide full clarity on costs, expectations and projected savings.
From the in-depth review we gained a deep understanding of the different functions and processes involved across the entire business and as a result, could understand the exact challenges faced by the company and how we could design a system that would alleviate these and allow for a smooth running operation. This was critical to allow us to specify and develop a tailored solution to fit their exacting requirements.
In order to meet the company's plans for growth the business needed a solution that would support their ambition. Critically, the solution would not only incorporate all operational functions, but had the capability to enable strong financial reporting. Of particular importance is the need for regulatory compliance. As is standard protocol for any company producing goods with duty, there are many HMRC regulations that must be adhered to. It is vital that whisky manufacturer can illustrate that it has the ability to control and track every single litre of alcohol at any one moment throughout the production process – from maturation, to bottling, to dispatching.
The new IFS solution will ensure the business is operating efficiently thanks to a cutting edge ERP solution that not only offers a modern, highly flexible platform underpinned by a solid financial platform that gives full visibility of data across all levels of the business and makes it easy to pull financial reports with actionable insights to aid decision making and promoting cross department collaboration, it also meets the necessary regulatory requirements that are critical to any company producing goods with duty.
As well as tailoring IFS Applications 10, the solution takes advantage of our proprietary TRAX EDI solution for IFS to allow for integration with HMRC as well as ACQUIRE, our warehouse management and datacapture solution.
Investing in a modern platform removes the need to integrate and maintain numerous point solutions in order to run and manage separate areas of the business. By implementing IFS, all business areas are connected within a single database and architecture, reducing the need for interfaces and removing complexity. Fundamentally, the solution will give Gordon & MacPhail the ability to analyse sales demand and use insights from analytics to influence production, procurement and stock management processes, which for a growing company is vital to keep competitive.
This is a particularly exciting project for our team, as Gordon & MacPhail is an extremely well-known, marquee company both in the industry and in Scotland. We're excited to demonstrate what IFS can do with our own last-mile functionality, and we look forward to playing our part in supporting a real Scottish success story.