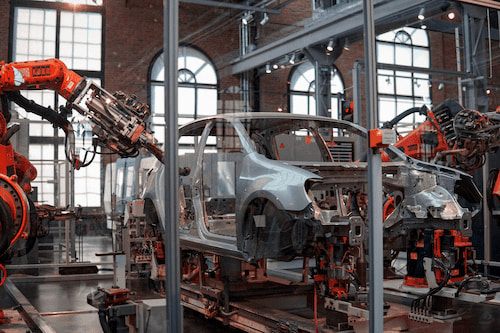 Realise the benefits of our Industry Focus
From sourcing raw materials, managing multiple product lines, sending and receiving shipments, engineer-to-order (ETO), configure-to-order (CTO), make-to-order (MTO), make-to-stock (MTS), make-to-forecast (MTF), mixed mode, custom or short product lifecycle manufacturing – the list is extensive.
Successful companies have business tools that enable them to quickly embrace change and derive value from it.
As a single, cloud-enabled application suite, IFS is specifically design to help support that goal
We can ensure your success with solutions that span the whole breadth of manufacturing and the experience to back it up.
+21%
Faster Budgetary Cycles
+10%
Field Service Team Productivity
+14%
Faster Product Delivery
+17%
Increased Supply Chain Efficiency
Life Sciences
IFS gives you the broad scope and deep functionality to meet the needs of a business operating in the life sciences regulated environment, controlling quality and traceability to FDA and MHRA standards.
Automotive
Software for automotive OEMs and automotive suppliers. The solution supports different manufacturing and business control strategies for improved supply chain efficiency, cost reductions, quality assurance and management.
Chemicals
IFS addresses the need of the chemicals supply chain and manufacturing business, where material control and compliance are key. Bringing you a broad scope and core functionality like batch balancing to meet the needs of the chemicals industry today.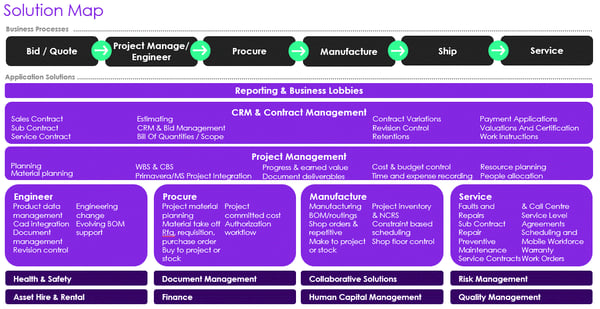 Functionality Mapped.
Shown here is the IFS solution map for Manufacturing indicating the specific functionality that essential in this ever competitive industry.
Would you like to know more?
IFS is tailored for Manufacturing, with specific interfaces, processes and functionality