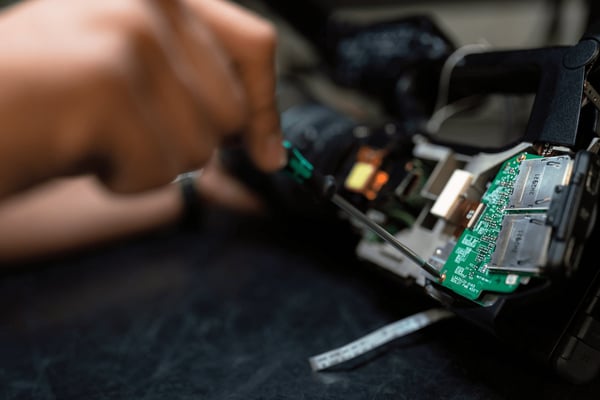 Realise the benefits of our Industry Focus
With growing customer expectations and increased competition, your Service software has become more important than ever. This has led to a shift among organisations with successful companies aiming for excellence through optimisation and laying the groundwork for both today's and tomorrow's challenges.
Cross-organisation integration, outcomes-based contracts and zero-touch service allow you to maintain a competitive edge and this is a growing imperative among all service firms as they look to build a digital-first organisation.
Focus on process improvements will produce savings in time and value which can pass your customers, IFS gives you the tools that you need.
With IFS, you have a solution that offers unparalleled breadth and depth, allowing you to accelerate your output and dynamically enhance your business.
+28%
Work Orders in a Day
+10%
Field Service Team Productivity
+14%
Faster Product Delivery
+17%
Increased Supply Chain Efficiency
Capital & Industrial Equipment
Advances in technology are changing the service landscape for capital and industrial equipment.
High-Tech & Office Equipment
Maximizing service efficiency and managing downtime for high-tech and office equipment managers is more important than ever.
IT Infrastructure & Professional Services
For professional service providers, the needs of service excellence extend far beyond the technician and the customer.
Property & Commercial Services
Leading property and commercial services businesses understand that when issues arise, they need to be ready to address them expediently, and effectively.
Transportation & Logistics
Trucking, logistics and transportation companies have more tools that even to track, organise, and manage their fleet operations.
Telecommunications
New standards like 5G mean the telecoms industry needs connected business software that manages many varied challenges to remain efficient.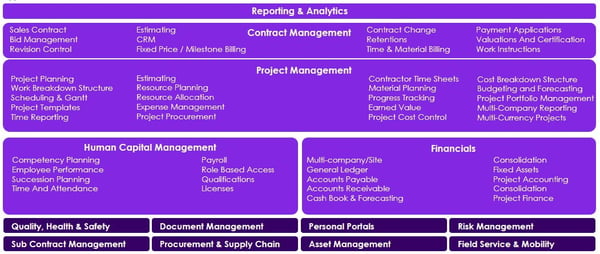 Solution mapped
We can help in all service industries but shown here is the IFS solution map for Professional Services, indicating the specific functionality that assists to ensure service excellence.
Would you like to know more?
IFS is tailored for Services, with specific interfaces, processes and functionality
"The Cooper Software team ensured our backlog was cleared rapidly so we
could focus on establishing best practice for our global roll-out.
They were on
hand every step of the way, offering in-depth guidance and recommendations
that led to the overall success of a large-scale task."
IT Manager, Synergy Health